Hong Kong, New York or the small harbour of Honfleur in Normandy, were born from the same desire of ship owning merchants to be as close as maybe to their boats when returning from far away countries in search of new goods highly appreciated in the 16th to 19th centuries : tea from India, chinaware, silks from Xian and products from Europe, spices from Hongkong, fabrics, timber.
In each of those harbours, the lay-out and architecture of the buildings shows the same high density. Huddled together around the harbour, they grow higher and higher due to the lack of available ground, piling up warehouses, shipping offices, housing .
On Hong Kong Island, the abrupt mountains at the back only make it possible to build along the shore an the towers rise, one above another, along the isthmus between HK and Kowloon, thus covering the whole space : hyperdensity, saturation… every single square meter of ground is occupied. Shops have settled not only at ground floor but also in the upper levels and, in the same building, shops and offices mingle with appartments. No piece of land is left that does'nt become a shopping kiosk, a tram stop, an advertising board. Even the shop signs fight each other bravely by stretching their long bamboo or steel arms well above the streets as if Peter Rice inspired by Peter Rice !
In this historical city, the lots left after destruction of the old buidings are sometimes extremely narrow and the towers can reach up to 36 floors, thin like pencils.
HSBC (Hong Kong & Singapour Bank !), by Sir N.Foster, clearly expresses, with its strong structure and its very Feng Shui transparency, the spirit of the Company : a strong bank, listening to its clients, a bank with nothing to hide, an bank open to the public, deeply rooted in its territory, sticking to its origins.
Pei's BANK of CHINA de PEI clearly shows it wants to go higner, (it is higher in fact than HCBC) and at night, its the illuminated triangles of its façade suggest a flash of lightning tearing the sky.
No transparency, bulky foundations, no Feng Shui here, the tower is that New China that fears nothing, that builds itself outside History, willing to go higher.
In Hong Kong just as in San Gimignano in Tuscany, architecture fully fills the city and the buidings constantly compete with each other to demonstrate how buoyant trade and liberalism are.
In Macao,things are different. The former Portuguese province, with its dream scale, colours, quietness, sweet life, is now invaded by « luxury » hotels and casinos. Those new buildings imposed by the Chinese government develop a, properly said, « frenzy » architecture. The government thus aims at competing with Vegas. (whoever feels like should read again R KOOLAS et R VENTURI !!!)
Macao « Gambling hell » to remind the title of the movie, with Victor Mature featuring, has become « Building Hell». This architecture draws visitors far away from reality, to a world where luxury has no limit, displaying extraordinary materials, extraordinary volumes, huge spaces, rich adornments, a world in which even a Galliano is at a loss to follow up in the midst of superposition, addition of flashy materials with no reference to any culture, even if the lotus flower is the starting point of the New Grand Lisboa.
Thus disconnected from the real world, the visitors will fall into frenzy gambling. There is something here that belongs to « Alice in wonderland », the Wizard of Oz and… Hell, not Dante's Hell, rather Bosch's Hell.
Christian LAROCHE

Architect and Town Planner, Christian Laroche created LAROCHE MOREL THOREAU workshop in 1987, that became later LAROCHE, JARD & Associés
He teaches at the Architecture school of Paris Val de Seine and gives lectures through CAMO
Christian truly believe that the Architecte more than anyone else has the responsibility to work the sake of the human being.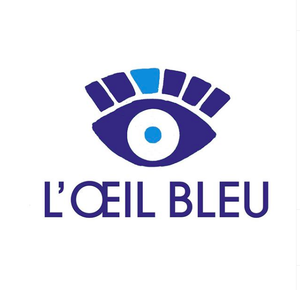 A SUIVRE LA GALERIE L'OEIL BLEU
RUE N.D DE NAZARETH PARIS
#LEVIRUSDELACREATION
Archives
▶

2020

May 2020

Mar 2020

Jan 2020

▶

2019

Nov 2019

Sep 2019

Jul 2019

May 2019

Mar 2019

Jan 2019

▶

2018

Dec 2018

Sep 2018

Jun 2018

Apr 2018

Jan 2018

▶

2017

Nov 2017

Sep 2017

May 2017

Mar 2017

Jan 2017

▶

2016

Dec 2016

Nov 2016

Oct 2016

Sep 2016

Aug 2016

Jul 2016

Jun 2016

May 2016

Apr 2016

Mar 2016

Feb 2016

Jan 2016

▶

2015

Dec 2015

Nov 2015

Oct 2015

Sep 2015

Jul 2015

Jun 2015

May 2015

Mar 2015

Feb 2015

Jan 2015

▶

2014

Dec 2014

Nov 2014

Oct 2014

Sep 2014

Jul 2014

Jun 2014

May 2014

Apr 2014

Mar 2014

Feb 2014

Jan 2014

▶

2013

Dec 2013

Nov 2013

Oct 2013

Sep 2013